Curated Wallpaper Collection
The latest and greatest in trend-setting patterns, hand picked by Walls Alive. These items take 3 weeks to get to you. All patterns and merchandise advertised within the curated collection are available for exchange only. 
Wallpaper Calculation
Unsure how much wallpaper you need to order for your project?
This step-by-step guide will help you determine and calculate exactly how many bolts (rolls) of wallpaper you'll need.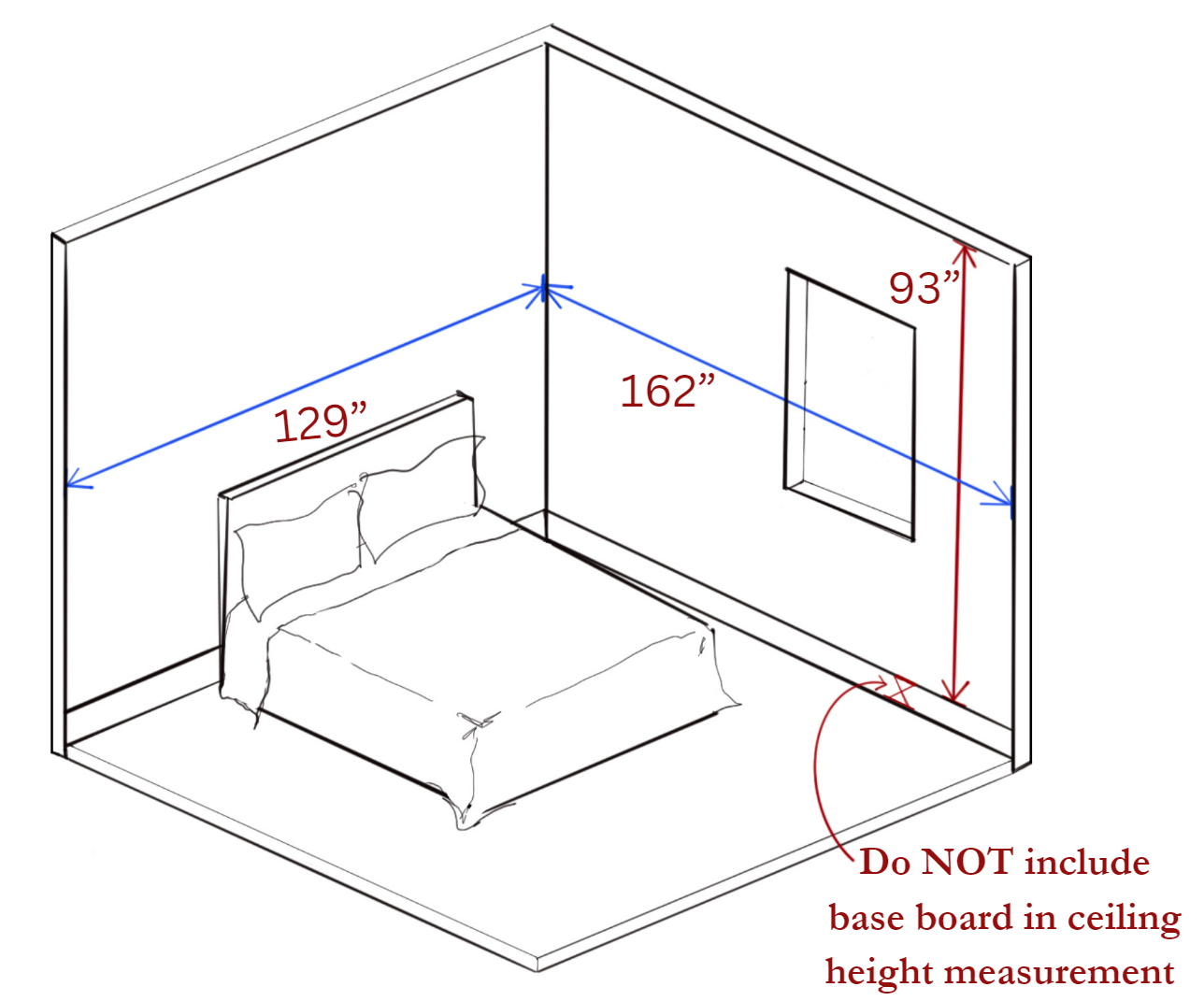 Step 1: Measure your walls
Measure the width of each of the walls you intend to wallpaper (in inches) and the height of your walls, from above your baseboards.
Step 2: Wallpaper information
Find the Length, Width and Pattern Repeat (or Design repeat) listed on your wallpaper roll.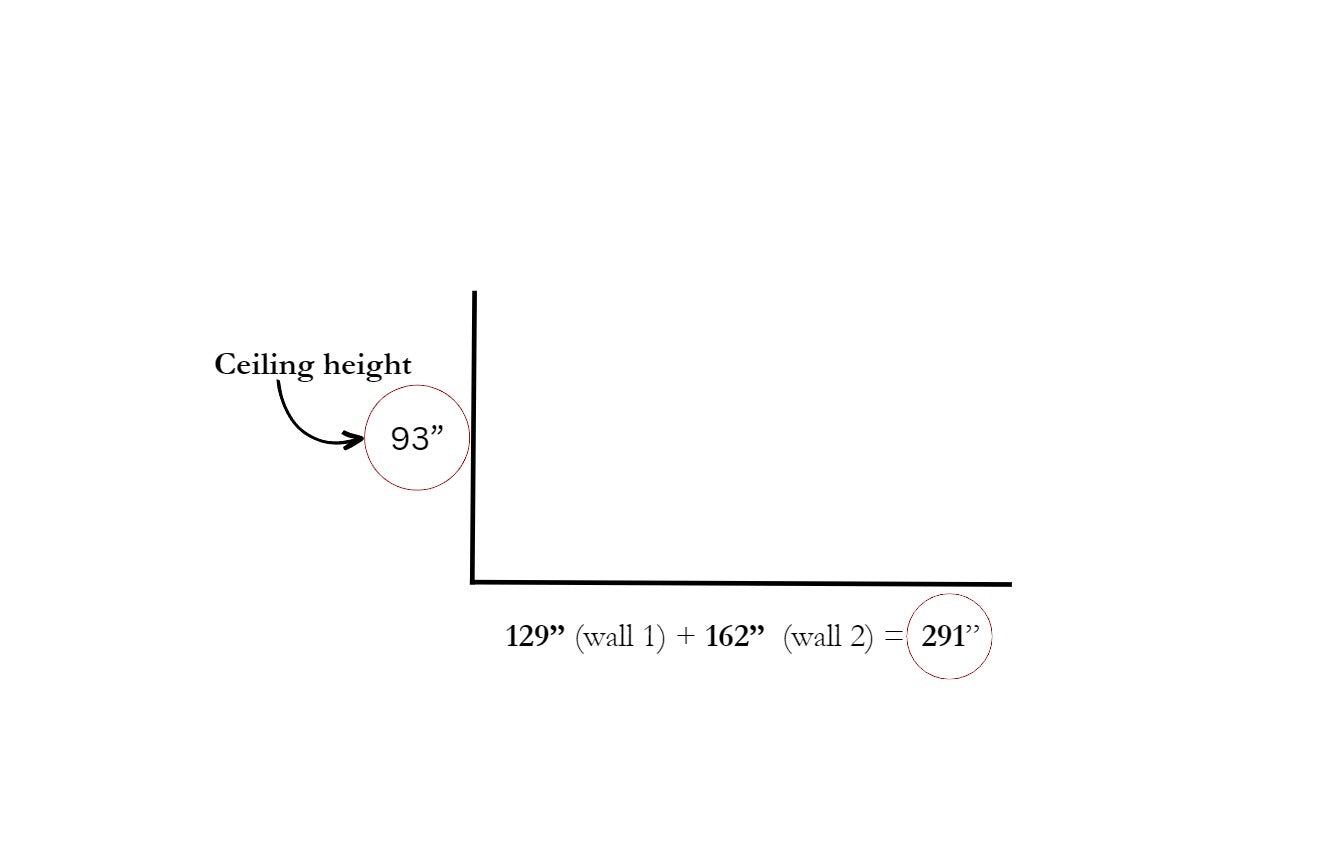 Step 3: The formula
Now you have all the information for your calculations! It's always helpful to draw it in a basic graph to help visualize it.
The vertical axis is the height and the horizontal axis is the total length you need to cover.
Step by Step calculation breakdown
SEE THE EXAMPLE BELOW TO GET STARTED
Confused or Prefer for us to do the calculations for you? No problem! Our staff can do the calculations for you for a small $3.99 fee
Types of Wallpaper:
Vinyl

The most durable and flexible (installation wise). Can be installed in just about any room. Great option for high traffic areas where you may be concerned about your walls getting dirty. Vinyl wallpapers are great for homes with young kids or pets (due to most vinyl wallpaper being washable). Some vinyl wallpaper create a textured or 3D effect that is desired by many.

Paper

Offers some beautiful and vibrant options with stunning graphics. It is generally more fragile - similar to a thick piece of paper. Generally uncoated and not suitable for wet spaces, it may feel a bit grittier when compared to a coated 'Non-woven' or 'vinyl' wallpaper.  

Non-Woven

A smooth style of wallpaper lacking textured weave or imprint. Often has a thin coating of protective varnish, making it more durable than 'Paper' wallpaper. Good option for light traffic areas and some wet spaces that don't risk high humidity. OK for: bedrooms, powder rooms, offices, laundry rooms, hallways and most spaces.
Why is the Pattern Repeat Important?
A Pattern Repeat ('PR' for short) or 'Design Repeat' is crutial to factor in when calculating how much wallpaper you need. Not removing the PR during the calculation & installation will give you the wrong quantity of wallpaper required for your project
See the examples below to better understand how to implment the Pattern repeat information correctly...
And what it looks like when you ignore the pattern repeat.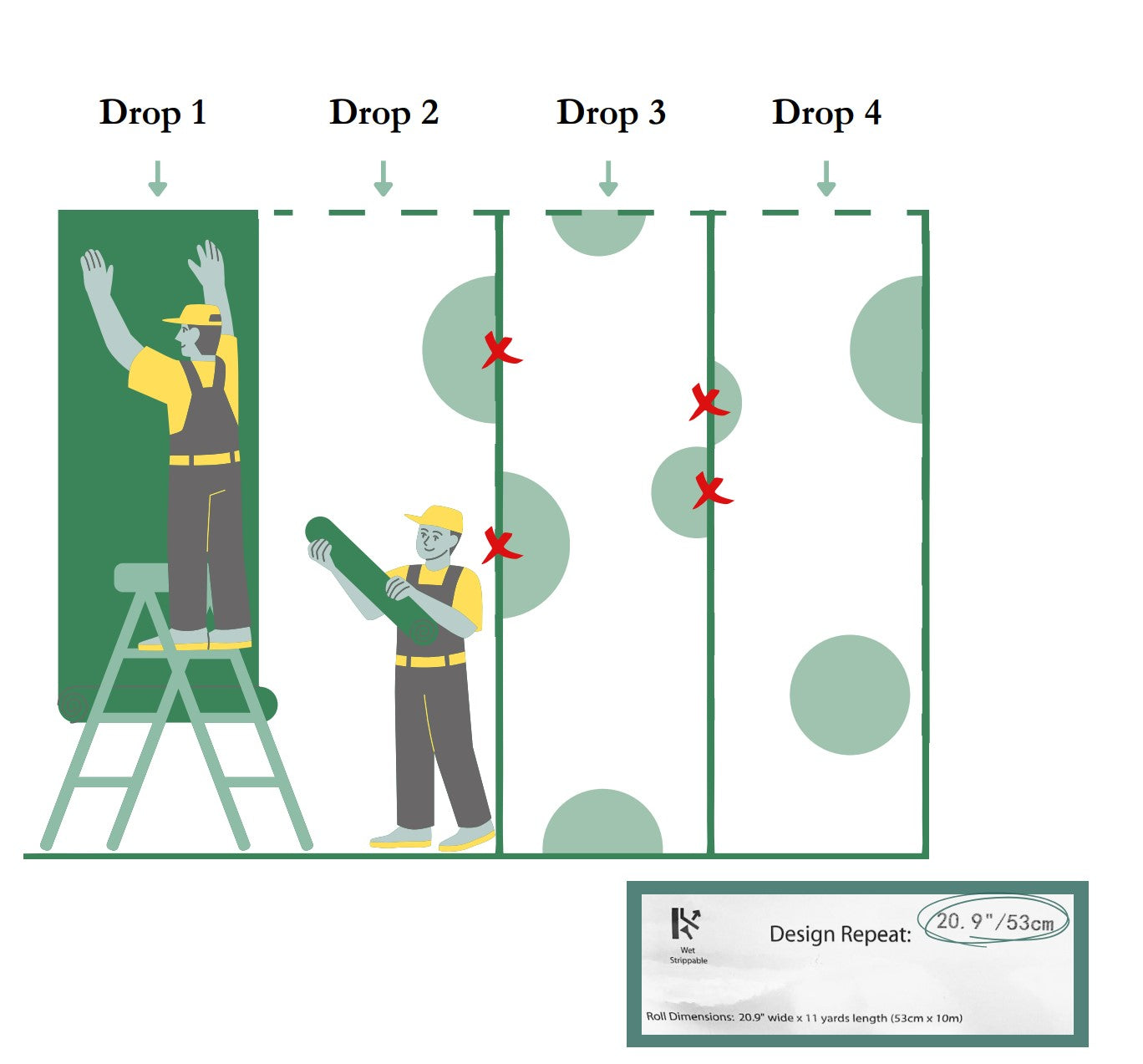 Incorrect Example:
When the pattern repeat is ignored the patterns don't align and don't reflect the intended pattern and continuous flow of the pattern. This prevents the pattern on the wallpaper from continuing seamlessly.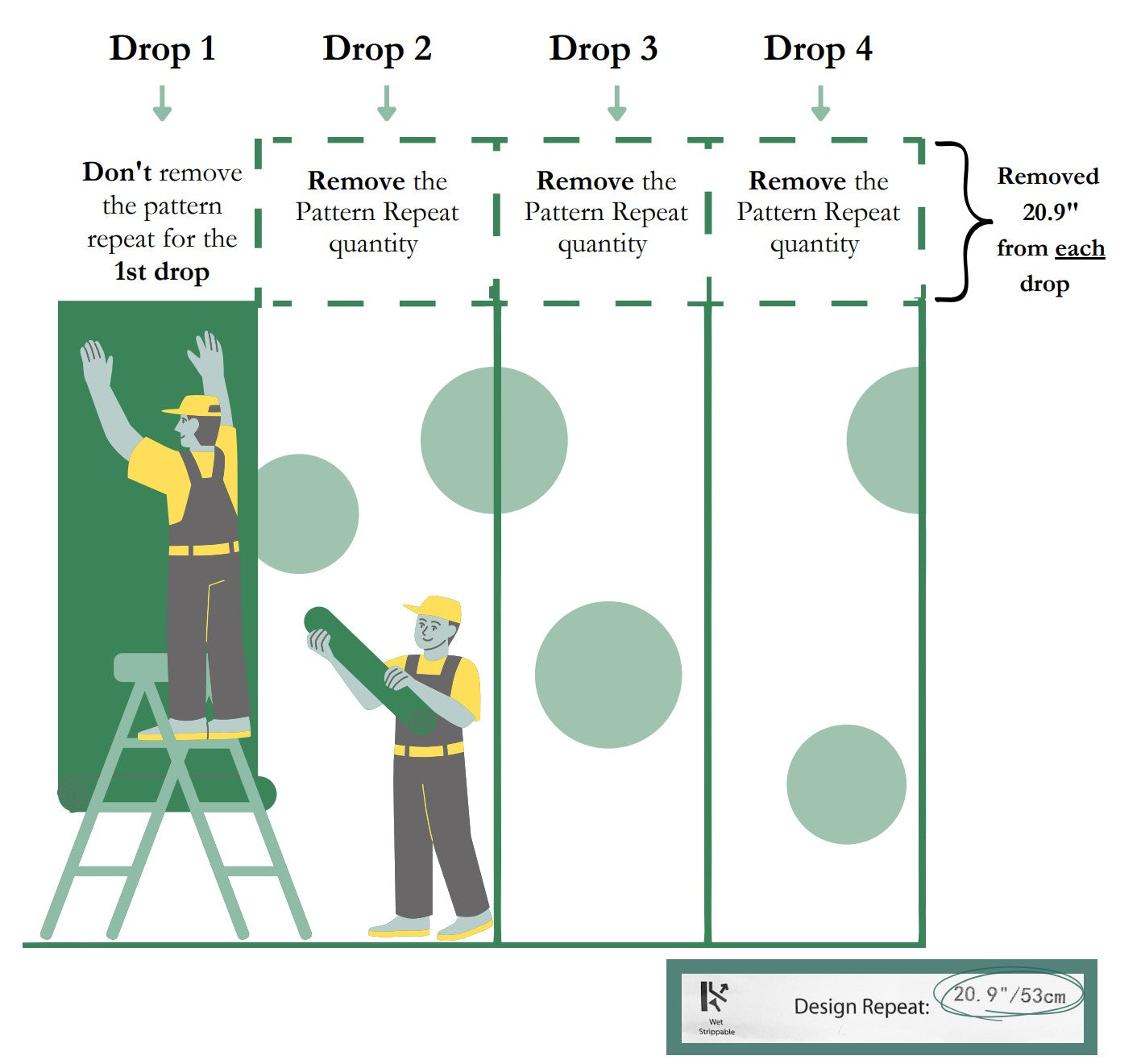 Correct Example
Remove the (20.9" *in this example*) Pattern Repeat from every drop after the first drop (panel) is installed
for the pattern to continue seamlessly
Symbols and Definitions
When purchasing and using wallpapers, pay careful attention to the symbols on the packages. These signs convey important information about application and durability. Not understanding these symbols may lead to buying a wallpaper that may not be suitable for a certain space. To ensure great results, please ensure you ready the description or characteristics on your wallpaper roll. Make sure you understand the symbols and install to the manufacturers specifications.
International Wallpaper Symbols:
Common Wallpaper Questions
What do I need to get started?

Your wall dimensions calculated factoring in the pattern repeat
Wallpaper
Wallpaper Adhesive (1 quart for 1-2 bolts, 3+ bolts will require a tub)
Sharp blade
Smoother (a credit card will do in a pinch)
Large sponge
Paint tray
Paint roller (for the wallpaper adhesive)
Wall aligner (optional)
Drop cloth / other floor protector 
What is a 'Lot' or 'Batch' number?

Batch/Lot numbers are normally on the exterior packaging near the listed dimensions. Lot/Batch numbers indicate the production run of that specific bolt of wallpaper pattern and colour. Normally hundreds of a specific pattern and colour are printed in 1 go and they are all printed identically. Once those bolts are all sold the next production begins and gets assigned a new number to differentiate itself from the former lots printed. Even new batches of the same pattern and colour risk slight variations (the new lot might be 2% lighter or the pattern may start 3mm lower than the last batch). Although these differences seem small, they are noticeable when installed next to different lots. Ensuring all your wallpaper is from the same "batch" or "lot" is vital for a consistent aesthetic.

*If you require a large amount of a specific wallpaper for a single room or space (quantities over 10 bolts), we may need to contact you to re-order a "new batch" of wallpaper to ensure they are all from the same production run or "lot".
What is a Pattern Repeat / Design Repeat?

A pattern repeat or 'PR' for short, is indicated on each wallpaper pattern. It is the distance on a roll of wallpaper from when the pattern starts and stops until it repeats itself again. The Pattern Repeat number tells you how much wallpaper to remove after each panel is adhered to your wall, ensuring the print or pattern flows seamlessly. Some wallpaper patterns do not have a pattern repeat, in which case it will state a 'Pattern Repeat of 0cm or zero'. 
Where does my first panel go on my wall?

We recommend starting with your first panel in the middle of the wall (assuming it's not a small wall), and work your way outwards from there. This method will ensure you avoid a line in the middle of the wall.
Can I wallpaper my bathroom or kitchen? 

The short answer is yes. However, not all wallpaper is suitable for "wet" spaces. If you're looking to install wallpaper in a bathroom with a shower/bathtub it will likely get exposed to a lot of steam. We recommend avoiding rough "paper" wallpaper and opting for a more durable option like vinyl. Powder rooms are more flexible and can work well with vinyl, non-woven or woven wallpaper and some paper options. Kitchens are best suited to vinyl based wallpaper or wallpaper that is non-woven with a protective coating. When in doubt, check if the wallpaper is rated to be "washable" or "scrubbable" in the symbols on the roll.
Check out this helpful "How to Install Wallpaper" video below to get started